Blue Ties Luncheon challenges men to get tested for prostate cancer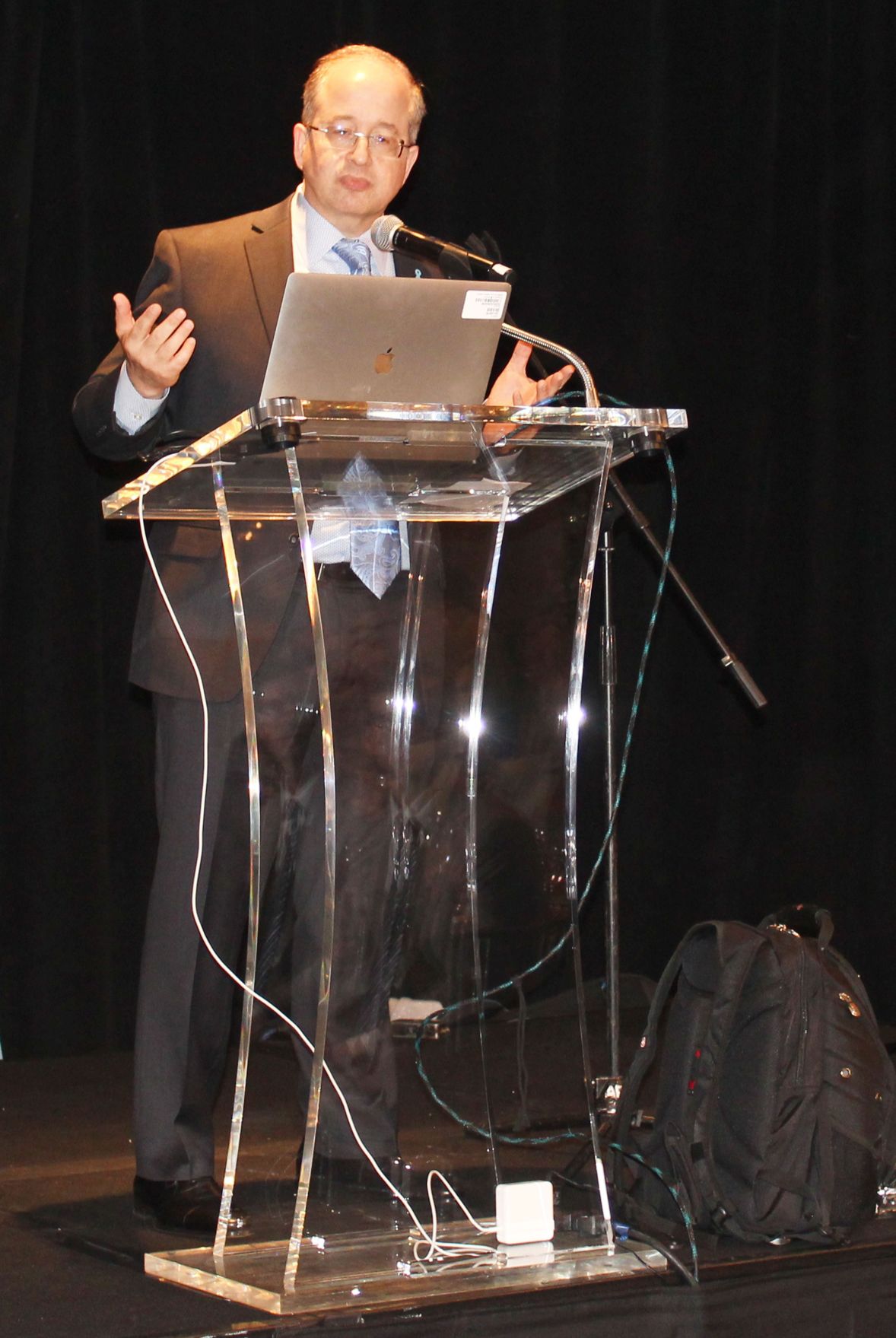 Dr. Scott Miller said men over 40 need to get serious about prostate cancer because it could kill them.
"Prostate cancer is very common in men," said Miller, medical director of robotic surgery at WellStar North Fulton Hospital in Roswell. "It's the second-leading cancer cause of deaths in men (behind only lung cancer), and we don't know about prostate cancer from symptoms because once you develop symptoms from prostate cancer, it's often not curable. So we need to detect it before you have symptoms, and the only way to do that is to go to your doctor."
The statistics on prostate cancer prove he's right. According to the American Cancer Society's website, prostate cancer is the second most common form of cancer in men, with skin cancer first. About one man in nine will be diagnosed with the disease during his lifetime, and 31,620 men are expected to die of it this year.
Miller and others spoke about the disease and other topics at the 11th annual Blue Ties Luncheon Sept. 13 at Flourish in Buckhead. The event was hosted by ProstAware, an Atlanta-based nonprofit founded by Miller and dedicated to promoting awareness and education about prostate cancer and support programs for the disease's survivors. September is Prostate Cancer Awareness Month, and its color is light blue.
"That's why we give this messaging not just during September. … We need to send that message out every day of the year," Miller said.
Roger Hunter, NASA's program manager for small spacecraft technology, was the luncheon's keynote speaker and talked about scientists' search for new life, including Earth-like planets. Hunter didn't mention prostate cancer in his speech, but in a post-luncheon interview, he said he has a family history of the disease.
"My dad (Guy Hunter Sr.) had prostate cancer, and my brother (Guy Hunter Jr.), who was a career Marine Corps serviceman, is suffering from prostate cancer now," he said. "He served four tours in Vietnam and also fought in (Operations) Desert Shield and Desert Storm, where he was a POW.
"My father passed away seven years ago, at age 91. He had some other ailments. … He ended up getting dementia and the prostate cancer started spreading."
Also at the event, country music singer and "American Idol" finalist Jimmy Charles spoke and sang two songs, including "Superman," which is about raising awareness of prostate cancer. Charles has also done so by partnering with Zero: The End of Prostate Cancer, an Alexandria, Virginia-based nonprofit for which he's been a national spokesman since 2014.
Hunter said early detection is key with the disease.
"Jimmy Charles was talking about his experience with (raising awareness of) prostate cancer at dinner last night," he said. "… He said, 'Men sometimes, they want to hold things in and they don't want to talk about (health issues).' Men don't want to go to doctors. But in this case, it's imperative they go, and I think that's what ProstAware is trying to do, to make everyone becomes aware that this is a hideous disease, and the sooner you get checked for it, the better the chances are for survival."
https://www.scottdmillermd.com/wp-content/uploads/2017/06/logo.png
0
0
Juliann Kaiser
https://www.scottdmillermd.com/wp-content/uploads/2017/06/logo.png
Juliann Kaiser
2019-09-15 06:35:31
2021-02-07 06:39:43
Blue Ties Luncheon challenges men to get tested for prostate cancer